Episode 62
Major Katherine Clausell
(Re-Release of Episode 58)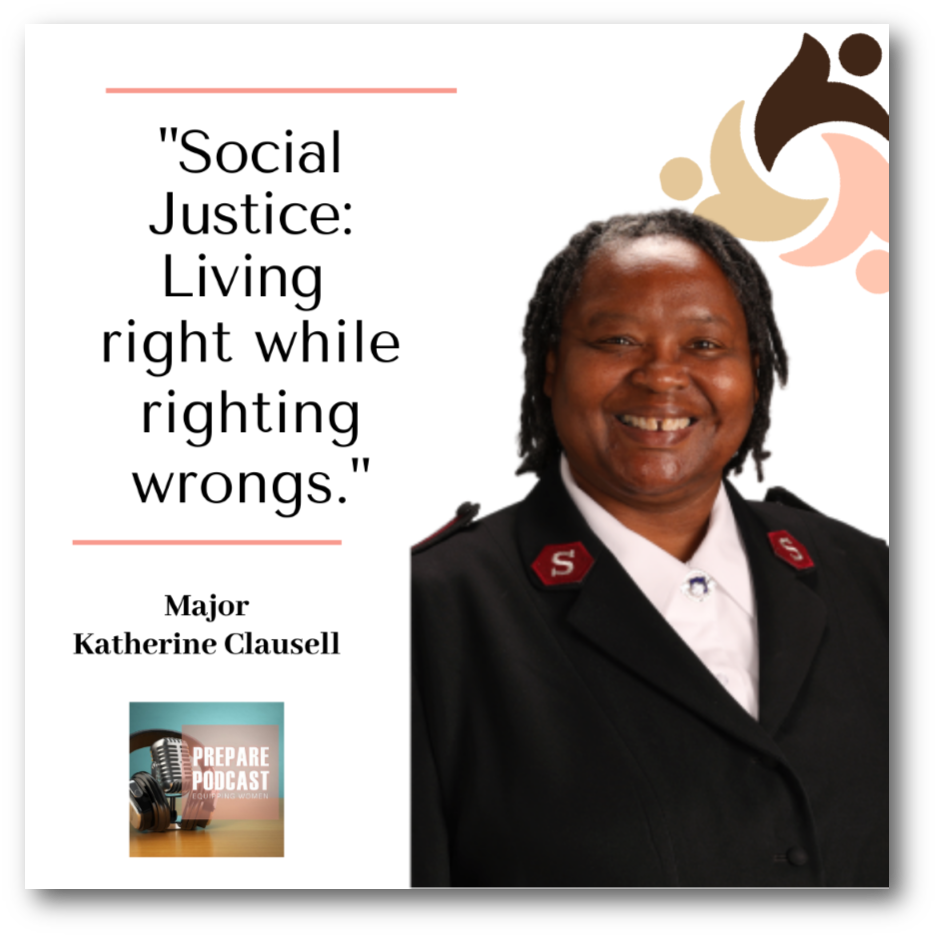 Episode 62: Re-release of Episode 58 with Major Katherine Clausell
We are re-releasing episode 58 with now Major Katherine Clausell to promote the Central Territory's Racial Justice Summit. This summit is happening virtually October 26-27, 2020. Please click the link below for more information.
Prepare Podcast Episode 58 – re-release
On this episode of the Prepare Podcast we welcome Major Katherine Clausell, Social Justice and Urban Mission Secretary for The Salvation Army Central Territory. Major Katherine has a passion for people and for serving the Lord on the front lines, advocating for others. She is an accomplished speaker and writer, and a beautiful example of God's grace lived out in her life.
Today we will talk about the topic of social justice – what it is, what it looks like, and how we can get involved, becoming social justice warriors in our own cities. I hope you enjoy this conversation with my friend, Katherine!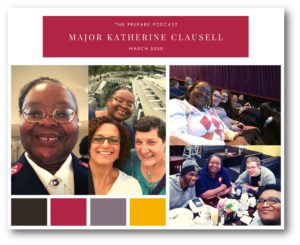 Read Major Clausell's articles here:
Racial Reconciliation: A Social Issue or Gospel Imperative?
5, 4, 3, 2, 1…Grow with Captain Katherine Clausell