Episode 67
Captain Melissa Sivels
Part One
Today's episode of our Prepare Podcast (PART ONE) features Captain Melissa Sivels. Captain Melissa is a full-time working wife and mother of two. Listen as she shares with us her testimony of God's calling on her life and how she juggles her ministry and motherhood – both the victories and the struggles – and how we were created to be in community, sharing in the joys and challenges with one another. We hope you enjoy this episode!
STAY TUNED FOR PART TWO OF THIS CONVERSATION!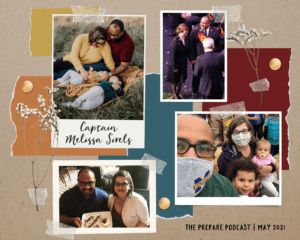 For more about MOPS / SA Partnership, click the pic below!
 break