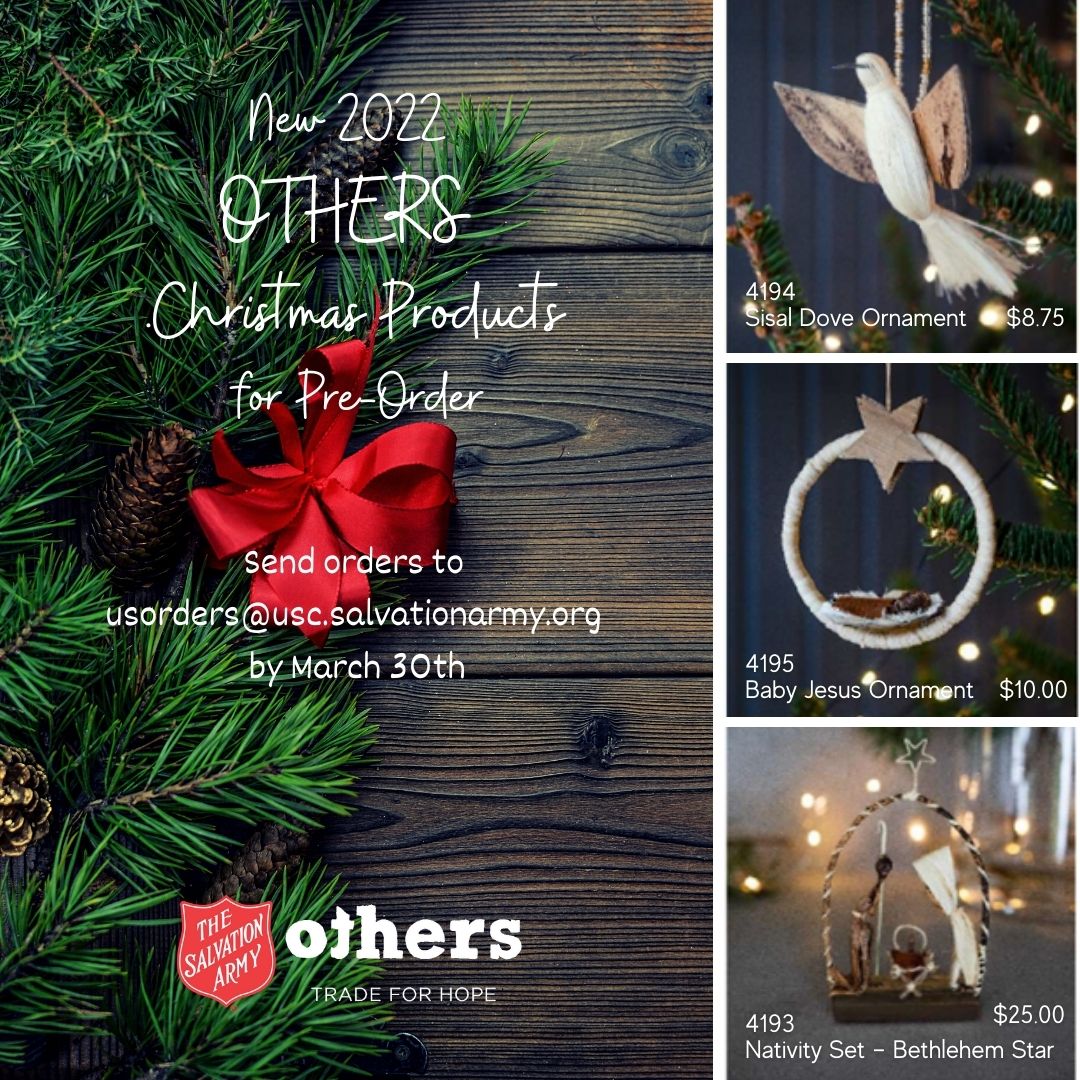 OTHERS Christmas
Pre-order
ANNOUNCING…New 2022 OTHERS Christmas Products! These select items are on sale for pre-order today and will be made available by September 2022. You won't find these items on any website so pre-order today!
Orders must be received by MARCH 30TH!
Include the following when ordering:
Product # and description
Your full name
Address
Phone #
Thank you for supporting Others Trade for Hope!
ABOUT OTHERS TRADE FOR HOPE
This Salvation Army initiative works with local communities using fair trade principles to create jobs.
Others products are hand made by producers affiliated with The Salvation Army's community work in various different countries.
Hear testimonies of personal transformation from the artisans who create Others Products.