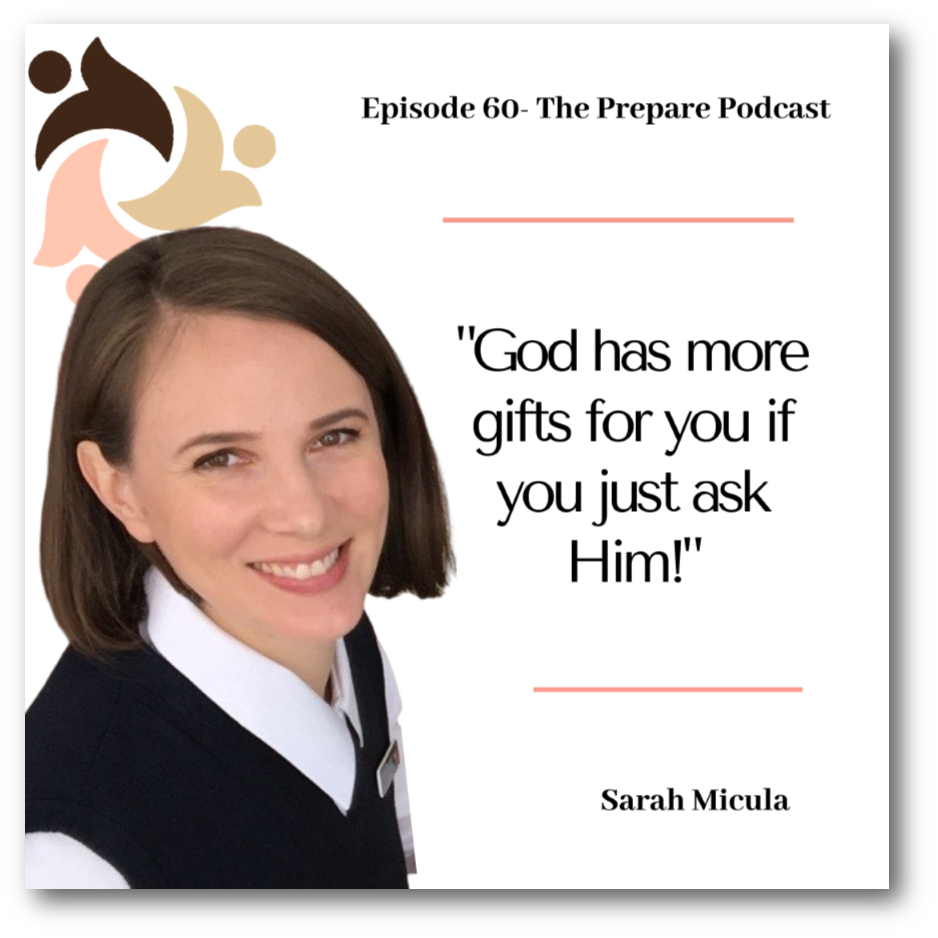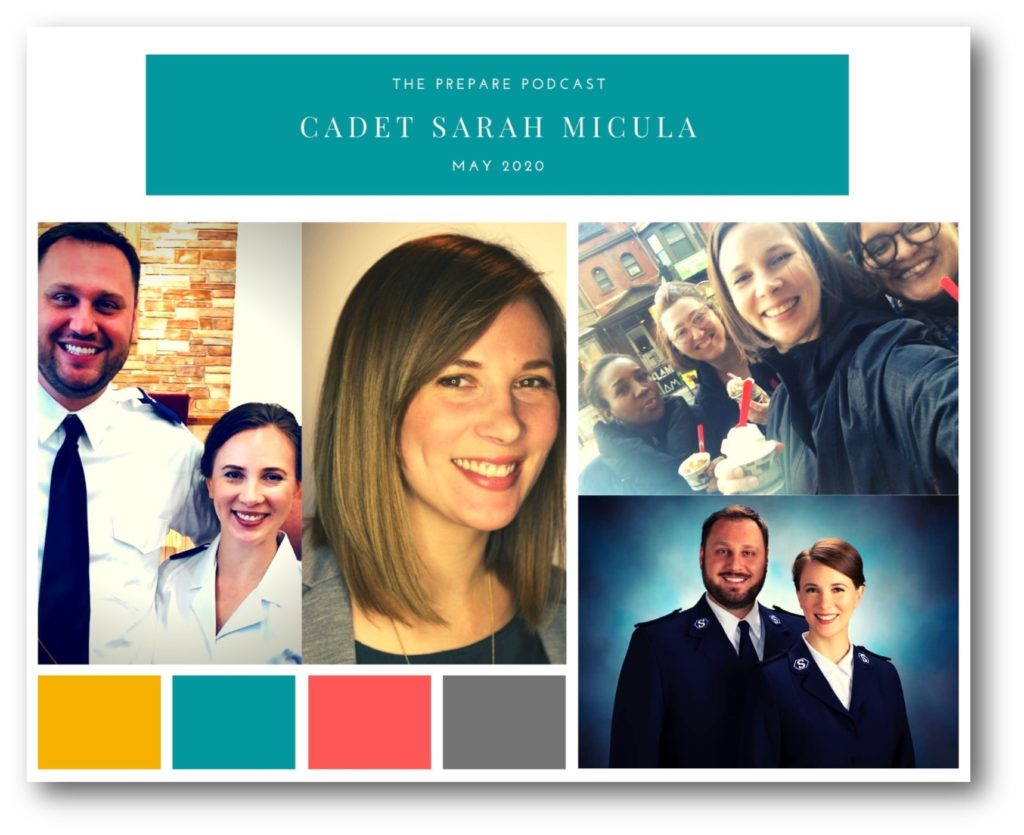 Welcome back to the Prepare Podcast! Today we are so glad to have our own, Sarah Micula as our guest!
You will know Sarah as the original voice of our Prepare Podcast. She began this ministry five years ago! Today we are going to celebrate, not only that milestone but also talk about the 5 year anniversary of our Embrace program.
You will enjoy catching up with Sarah and hearing what God is doing in her life at the College for Officer Training!