We are first dedicated to bringing women into the saving knowledge of Jesus Christ. Secondly, our mission is to encourage women from all walks of life to connect, learn, inspire, and share with one another, and to be informed to amend injustices in the world as members of the Body of Christ.
The USA Central Territory Women's Ministries Department (Central Women) equips Godly leaders to create space where women feel value and included. We believe this happens best as women gather together, creating disciples of Jesus who will impact their family, community, and the world.
We exist to
EMPOWER women to impact the world for Christ
ENGAGE women in relevant ministry with space for creativity and spiritual growth.
EMBRACE women as significant members of the church and daughters of the Most High God
EMERGE godly leaders equipped with innovative, fresh ideas for women in their ministry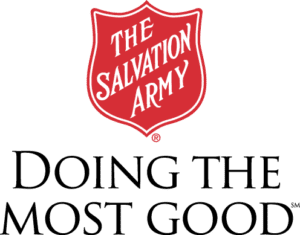 The Salvation Army Mission
The Salvation Army, an international movement, is an evangelical part of the universal Christian Church. Its message is based on the Bible. Its ministry is motivated by the love of God. Its mission is to preach the gospel of Jesus Christ and to meet human needs His name without discrimination.