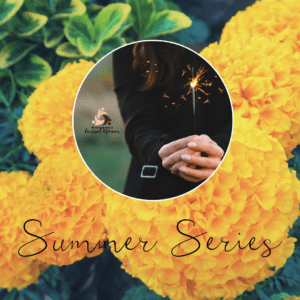 Welcome to our new Summer Series for The Central Territory Women's Ministries! This series features women from around our territory involved with Women's Ministries.
These women are members, soldiers, officers, employees, and attendees of several different Women's  Ministries programs offered through The Salvation Army. Here you will read their stories and testimonials of how God has used Women's Ministries to have an impact on their lives.
We hope you enjoy this Summer Series 2020.
SUMMER SERIES
CHAPTER ONE: Emily Southfield, Norridge Citadel
CHAPTER TWO: Major Paula Pyle, Minneapolis Parkeview, MN
CHAPTER THREE: Krystal Valenzuela, Goshen, IN
CHAPTER FOUR: Rocky Urbanek, Ft. Dodge, IA
CHAPTER FIVE: Major Sally Sell, Goshen, IN
CHAPTER SIX:  Alexis Johnson, Sterling-Rock Falls, IL
CHAPTER SEVEN: Lilibeth Rapely, Oakbrook Terrace, IL
CHAPTER EIGHT: Ashely Stephens, Kirksville, MO
CHAPTER NINE: Major Melissa Viquez, Minneapolis Temple, MN
CHAPTER TEN: Rita Summit, St. Louis Maplewood, MO
CHAPTER ELEVEN: Lillian James, Lansing South, MI
CHAPTER TWELVE: Cherice Jackson, Sterling-Rock FAlls, IL
CHAPTER THIRTEEN: Lindette Wright, Quincy, IL Kroc Center
CHAPTER FOURTEEN: Lt. Kendra Hixenbaugh, Niles, MI