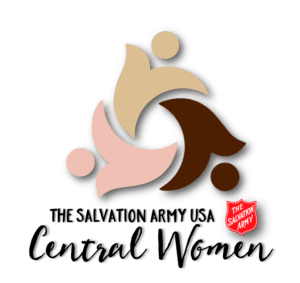 USA Central Territory Department of Women's Ministries
Major Jolene Hull, Territorial Women's Ministries Secretary
Major Jolene Hull grew up as a Salvation Army officers kid in the Midwest. As a young person she thought she would be either an elementary school teacher or a school/family counselor; and in 1991 she completed her bachelor's degree in elementary education with plans to be a school teacher in the St. Louis, Missouri area.
In June of 1991, she married the love of her life Daniel Hull, Jr.  It was thought that St. Louis would be their life time home, but this was short lived. By 1994 the decision was made to be Officers in The Salvation Army and in 1996 they were commissioned with the Messengers of the Truth session.
Since that time Major Jolene Hull has served with her husband as Corps Officers in Indiana, Wisconsin, and Michigan. She has also had stand alone appointments in three divisions where she has served as Volunteer Director, Women's Ministries Secretary, Candidate's Secretary, and Program Secretary.  Currently she is the Territorial Women's Ministries Secretary in the Program Department of the Central Territory.
Jolene enjoys visiting new people and places, taking trips with the family, and sitting by a wood burning fire.  Her passion is to help others grow in their understanding and love for self, others, and Christ.
The Hulls have four children Kirsten, Andrew, Nicholas, and Alex.
"If you knew me, you would know…" – My personal mission is to imagine, innovate, inspire, and influence.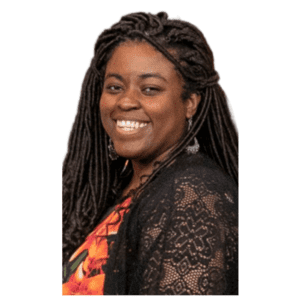 Sharon (Collins) Malane, Administrative Services Coordinator 
Sharon Malane accepted Christ at a very young age. With a background in nonprofit and philanthropy, Sharon was first introduced to The Salvation Army through volunteer work. Little did she know where this would lead her in her professional life. Through this connection, Sharon was offered a position at The Salvation Army Territorial Headquarters. "It was truly a gift from God."
Now celebrating 10 years of service, Sharon began her employment with The Salvation Army in the Personnel Department and after a few years, accepted a position in the Women's Ministries Department. Sharon is multi-talented and uses her gifts to serve God and others.
She enjoys volunteering for the food pantry and during the Christmas season at The Oakbrook Terrace corps.
In her spare time, Sharon enjoys meditation, poetry, and spending time with her new husband and her loved ones.
Favorite scripture: 'Do nothing out of selfish ambition or vain conceit. Rather, in humility value others above yourselves, not looking to your own interests but each of you to the interests of the others.' (Phillipians 2:3-4, NIV)
"If you knew me, you would know…" – I was born on the south side of Chicago; however, I'm a north-sider at heart. Go Cubs!!!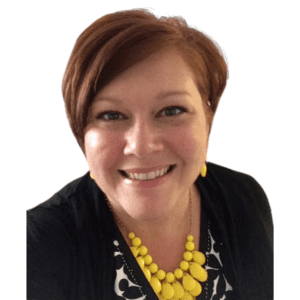 Heather Hanton, Ministries Program Specialist

Heather has a lifelong history in The Salvation Army. Born in California, Heather has lived all over the United States, which includes three territories: the West, the Central, and the South. Over the years Heather has served The Salvation Army at the Divisional level in Christian Education, Music, and Character Building. With a degree in Christian Education, her main focus has been youth development. However, before returning to the Central Territory, Heather served full time for five years in Women's Ministries at the Clearwater Citadel Corps in Florida. Now she is back home beginning a new career as Ministries Specialist at Territorial Headquarters.
Heather keeps busy and engaged by managing the department's social media outlets and website, hosting the Prepare Podcast, planning women's events, writing, and curating the women's community program Embrace.
As a full-time working wife and mother of two, Heather still manages to make the local programs at her corps a priority, engaging in the Women's Ministries small groups, Songsters, and Teen Sunday School teacher at the Oakbrook Terrace Corps. She was also recently appointed as Assistant Corps Sergeant Major for Spiritual Life.
Favorite scripture:  Do not be anxious about anything, but in every situation, by prayer and petition, with thanksgiving, present your requests to God. And the peace of God, which transcends all understanding, will guard your hearts and your minds in Christ Jesus. Philippians 4:6-7
"If you knew me you would know…" I love coffee, I love to sing, and I love Jesus!
Hear Heather on the Prepare Podcast HERE.
Central Territory Leadership
Lt. Colonel Barbara Rich, Assistant Territorial Secretary for Program

Barbara is originally from Grand Rapids, MI and has a background in Elementary Education. She has been married to her husband Jon for 39 years and they have two children: daughter Allie who lives in Illinois and son, Drew who lives in Kansas with his wife Chelsea and daughter Sloan.
Barbara and Jon have faithfully served the Lord through The Salvation Army for over 20 years. They have had corps, divisional, and territorial appointments throughout both the Central and Southern Territories.
Barbara thoroughly enjoys the study of scripture and hearing God's voice directly through his Word. She loves the fellowship of the saints, but also has found rubbing shoulders with the unconvinced to be interesting and challenging at times.
If you knew me, you would know…warm weather and the sound of the surf puts wind in my sails…finding a bargain and putting together a great outfit for next to nothing makes me happy!
Commissioner Heidi Bailey, Territorial Leader for Leader Development

Heidi is a hugger, and is happy in her home territory as Territorial Leader for Leader Development and President of Women's Ministries in USA Central! She loves the Lord, who has loved, saved and called her.
She has loved the same man for more than 40 years, and has loved every minute of her 35+ years of shared Salvation Army officership with Brad.
Daughters Danielle and Lindsey grew up with their folks in South America, and now live in Atlanta and Chicago, respectively.
Heidi now shares her heart with 3 other men in her life; grandsons Micah and Eli, and Danielle's husband, Jeremy Rowland.
Got coffee?  Invite Heidi!
"If you knew me you would know…"  I love life, and know no strangers! I love to laugh and get together with friends, and a good cup of coffee!
Colonel Janice Howard, Territorial Leader Development Secretary
I love God, I love people, and I love life.
God – I grew up attending church and hearing stories about God. It is through those stories that I learned to trust and love the Lord. I have never left the posture. Having a personal relationship with God has brought love, comfort, challenge, trust, newness, and excitement. I always want to be in a close relationship with Him. I love God!
People – When I think about people I am filled with an entire gamut of emotions from laughing to crying. People are fascinating with their own stories, which relate to His-story. We are all connected. Those people include my husband, a man of integrity, my intelligent and compassionate son who still loves his mother, and my perfect and adorable grandson, who is the best grandson in the entire world! I love people!
Life – Every day is an adventure, filled with choices and opportunities. Exciting and precious! Life brings intrigue; after all, it is a journey with God and other people. My life has been filled with 34 years of officership, living in three different countries, traveling to many places around the world, meeting people who are different and yet the same, and the list continues. I love life!
If you knew me, you would know… People are precious to me, I love to be outside, and practicing spiritual disciplines gives me deeper life in Christ.