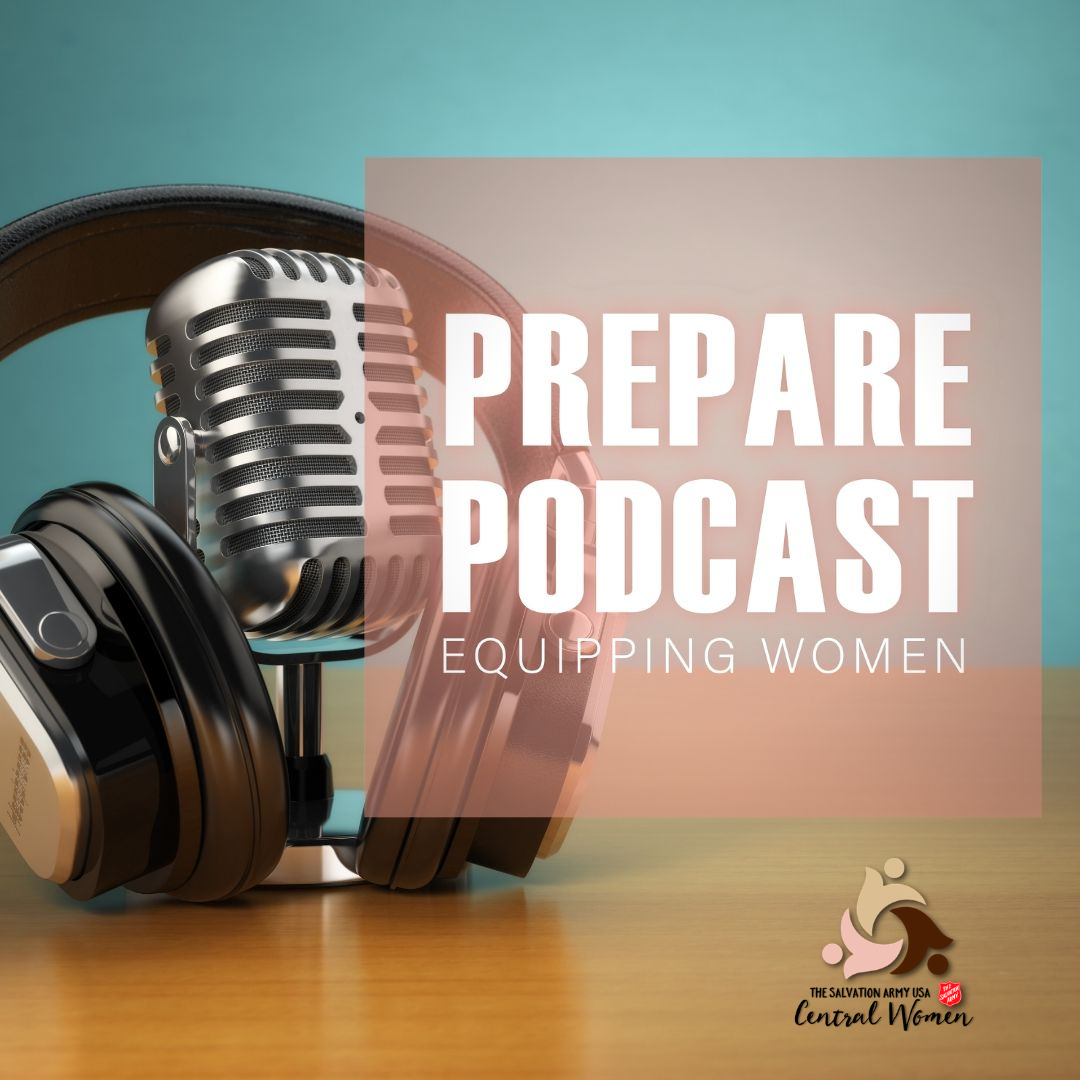 A Salvation Army podcast for women: Join us as women of faith and in ministry share their experiences and wisdom to prepare and equip us in our faith, pursuits, and callings.
Host: Heather Hanton
SUBSCRIBE HERE to our podcast via iTunes and never miss an episode!
The views, comments, statements and opinions expressed on this website do not necessarily represent the official position of The Salvation Army.
Scroll down to listen to all of our podcasts!
The Prepare Podcast Episode 76:

Arise & Shine A New Day Conference Guests:
Sonya Smith
Captain Jessica Martinez
Major Melissa Viquez
Sharlene Andrewin Olivera
Captain Leta Marin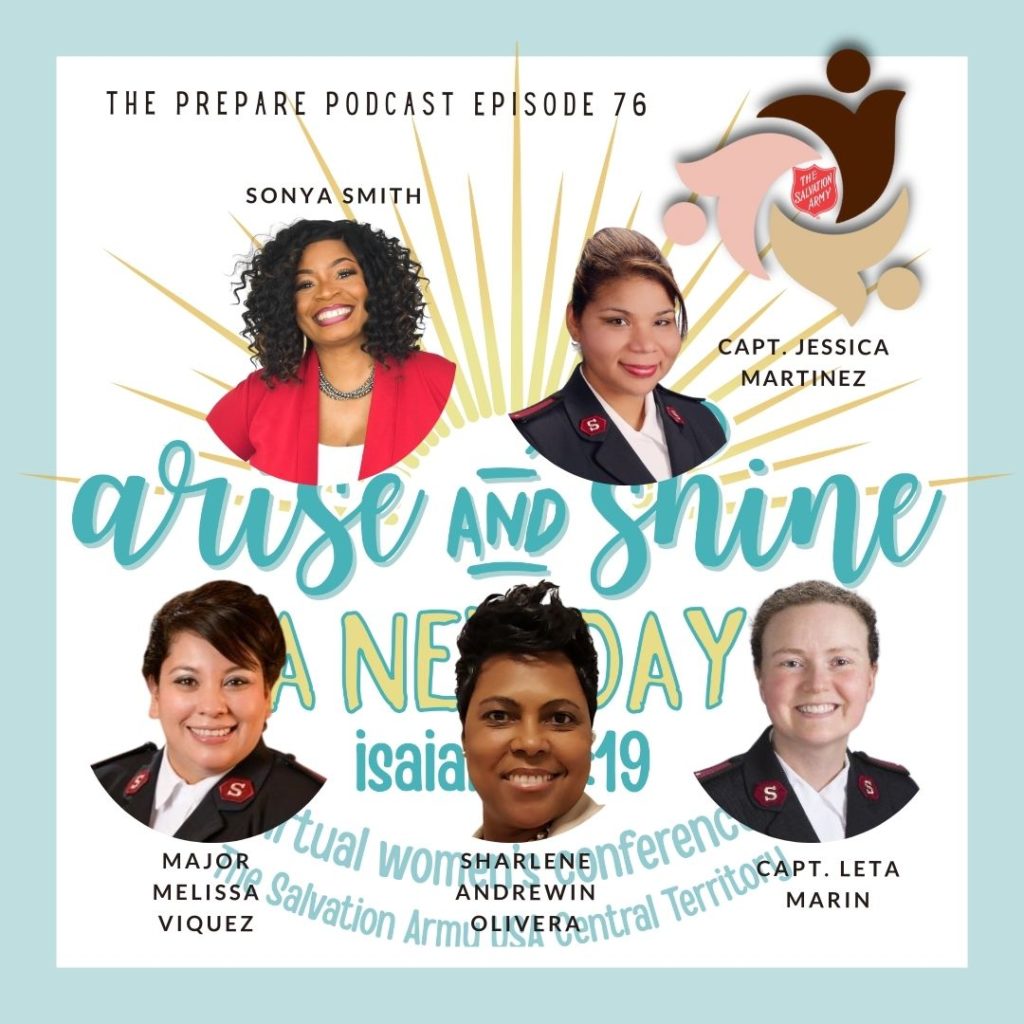 Welcome back to the Prepare Podcast! We have an exciting episode to share! You will meet the special guest speakers for the Arise & Shine A New Day Virtual Women's Conference happening January 28-29, 2021! Get to know these godly women and hear a little of what they will be teaching on at the conference.
Register for the conference HERE.
We also recorded this as a video!
Check out all of our podcasts below!