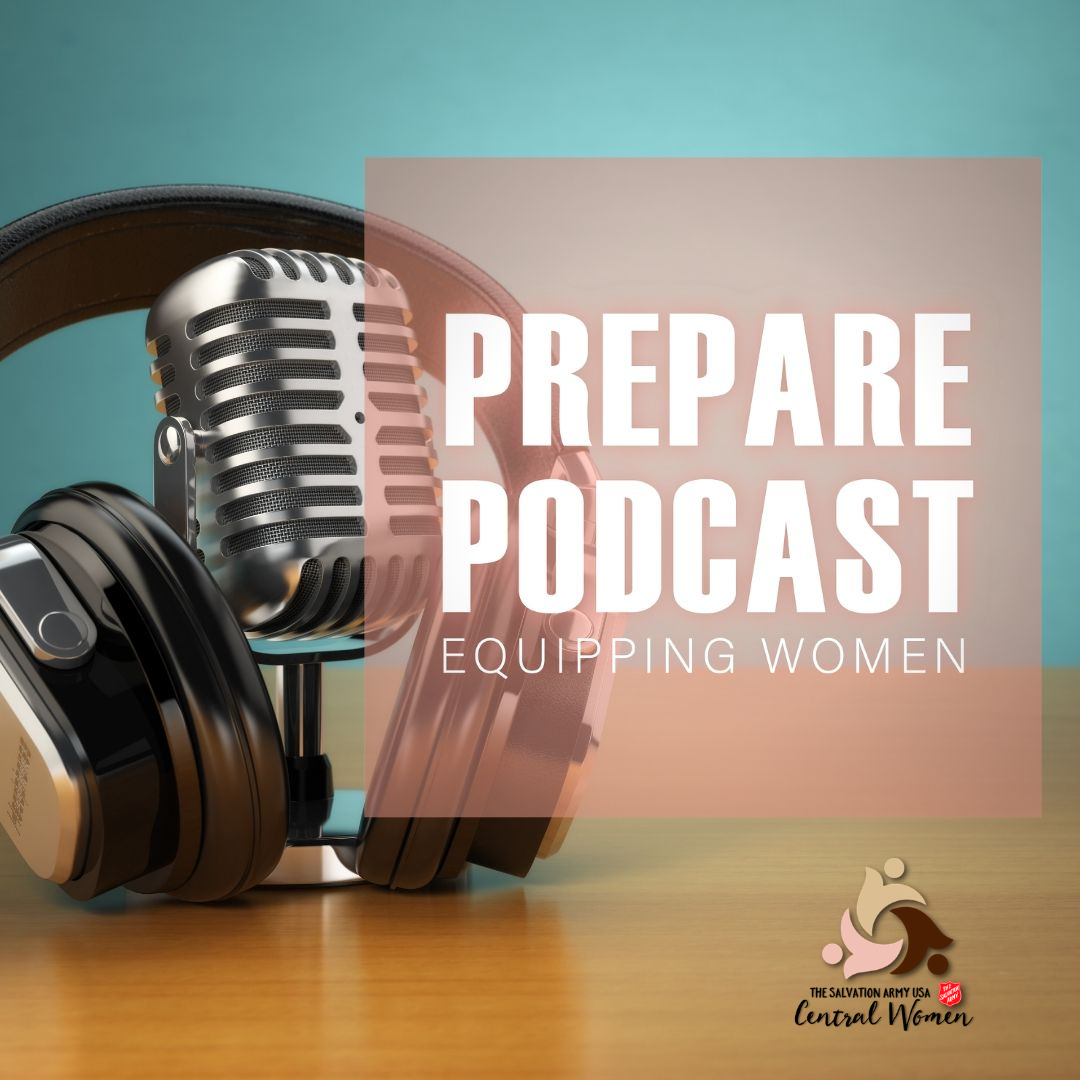 A Salvation Army podcast for women: Join us as women of faith and in ministry share their experiences and wisdom to prepare and equip us in our faith, pursuits, and callings.
Host: Heather Hanton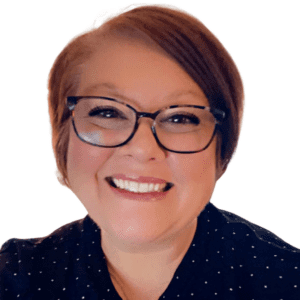 SUBSCRIBE HERE to our podcast via iTunes and never miss an episode!
The views, comments, statements and opinions expressed on this website do not necessarily represent the official position of The Salvation Army.
Scroll down to listen to all of our podcasts!
The Prepare Podcast Episode 84
Major Pam Pinsken, Territorial Gender Equity Advocate
The Salvation Army Canada & Bermuda Territory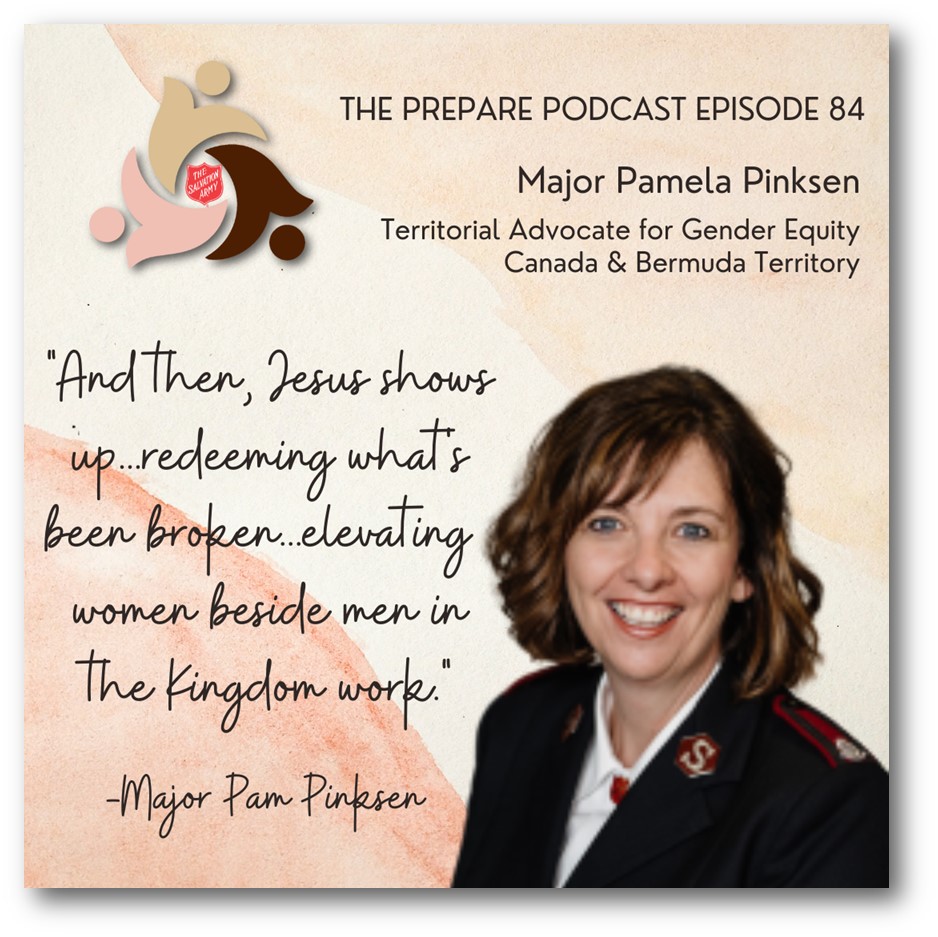 Happy Women's History Month! We are pausing our series on mental health to celebrate women and talk about Women's Equity. My guest on this episode is Major Pam Pinksen, Territorial Gender Equity Advocate for The Salvation Army in Canada and Bermuda Territory. Pam has a passion for people and for equity. You will hear her love for Jesus as she brings a biblical view point to this topic.
Listen to parts one and two below!
Check out all of our podcasts below!
SEASON FIVE
Host: Sarah Micula
SEASON THREE
Host: Sarah Micula
SEASON TWO
Host: Sarah Micula
SEASON ONE
Host: Sarah Micula