Episode 71
Arise & Shine A New Day Conference
Guest Speaker Meet & Greet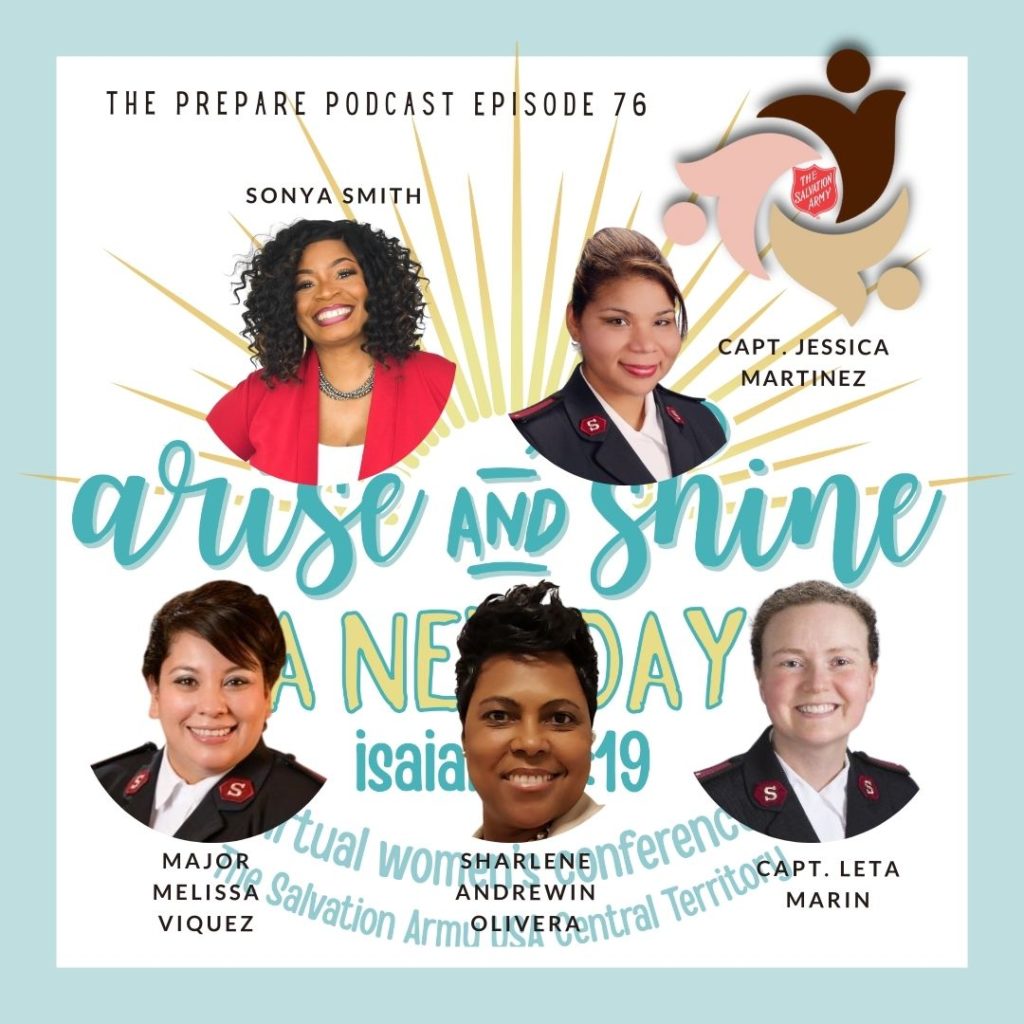 ARISE & SHINE A NEW DAY CONFERENCE GUESTS:
Sonya Smith
Captain Jessica Martinez
Major Melissa Viquez
Sharlene Andrewin Olivera
Captain Leta Marin
Welcome back to the Prepare Podcast! We have an exciting episode to share! You will meet the special guest speakers for the Arise & Shine A New Day Virtual Women's Conference happening January 28-29, 2021! Get to know these godly women and hear a little of what they will be teaching on at the conference.
Register for the conference HERE.
This was also recorded as a video!