We are so excited to announce our guest speakers for the Arise & Shine A New Day Virtual Conference!
Major Melissa Viquez,
Corps Officer of The Salvation Army Minneapolis (Temple), MN
Sonya Smith,
Program Director for Shield of Hope Center in Chicago, IL
Captain Jessica Martinez,
Corps Officer of The Salvation Army East Chicago, IN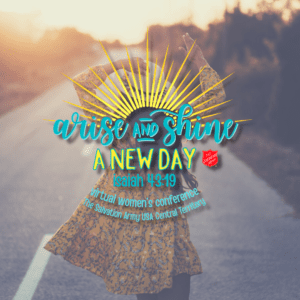 Sharlene Olivera,
Women's Ministries Leader at The Salvation Army Evanston, IL Corps
We are thrilled to welcome these women to our conference line up! Please join us in praying for them as they prepare to bring God's Word to us!
Read more about our guests HERE.
---
Arise & Shine A New Day
Virtual Women's Conference
January 28-29, 2022
REGISTER HERE