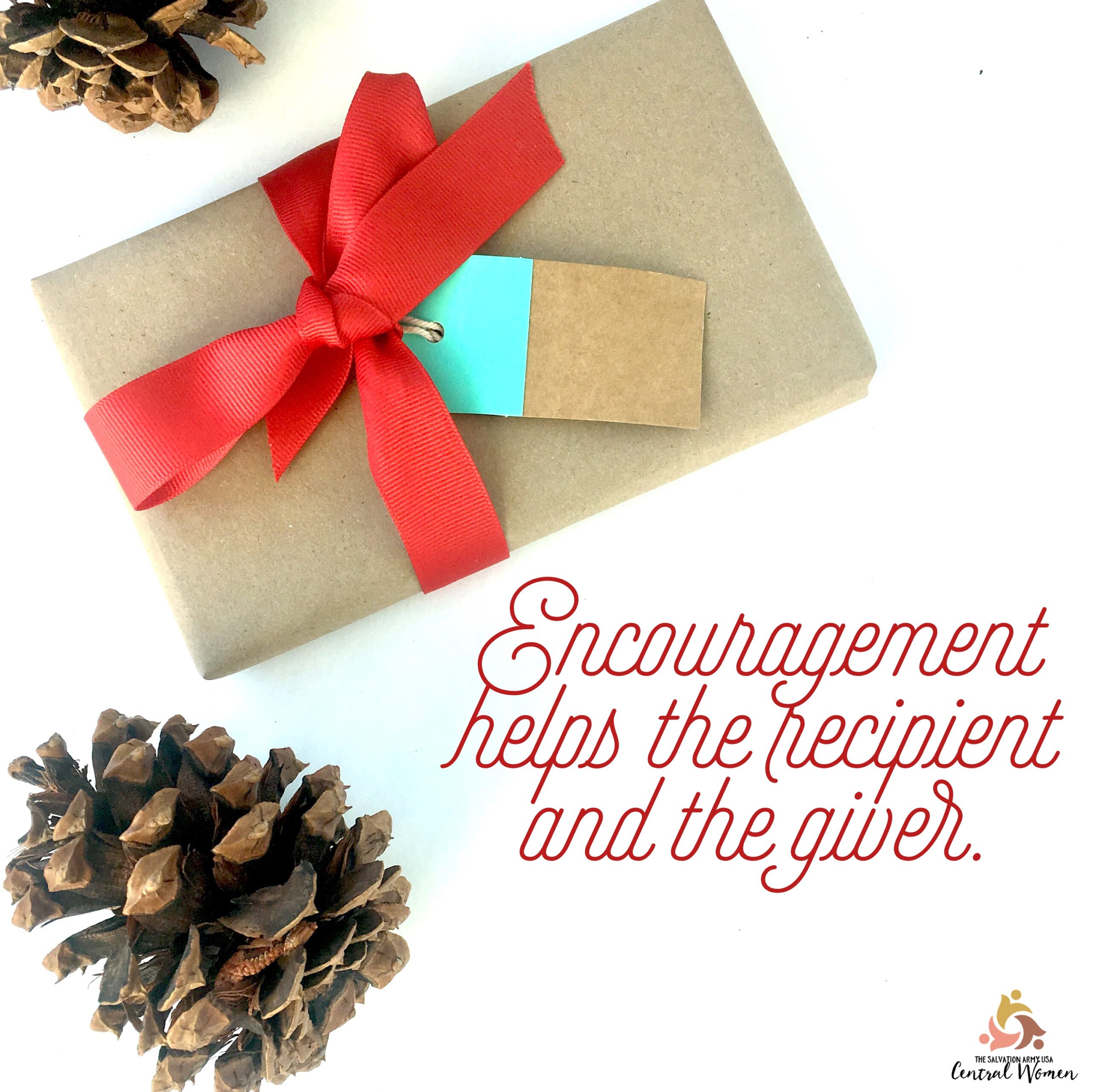 Encouragement helps the recipient and the giver
For nine days, Mary walks and thinks. For nine days, Mary is terrified and confused. She travels that long distance with her secret; uncertain, afraid, and wondering how any of this could be true. Finally, she arrives at Elizabeth and Zechariah's home, and the baby (John the Baptist) within Elizabeth leaps for joy at the sound of Mary's voice!  Elizabeth says to Mary, "You don't have to be afraid, you are blessed!" (Luke 1:41-45). Can you imagine what a relief that must have been for Mary? At last, Mary's fear gave way to joy, such joy that she breaks out into a song of praise to God! She found someone who had listened and believed! Elizabeth helped Mary find perspective, and she encouraged Mary, calling Mary "blessed" three times in this short passage.
Mary was desperately craving an older woman to give her some perspective in life, and Elizabeth does just that. Elizabeth helps Mary see that this special calling from God is not a burden but a wonderful blessing. And it goes both ways! Elizabeth has probably been in seclusion for four or five months trying to stay healthy and avoid a miscarriage. Add to that a husband who has been struck mute. I'd say Elizabeth was probably pretty bored, and lonely, and sad. But when Mary arrives, Elizabeth suddenly has a companion, someone who can draw her out of her seclusion, give her company and a sense of worth and joy! They are an encouragement to each other! We all need such companions in our lives. We need someone to encourage and guide us, and we all need to do that for someone else!
Real joy is found in investing in relationships
But what the story of Elizabeth and Mary reminds us is that the joy of Christmas comes in a different way. There is a sign that in a great way captures the heart of the story of Mary's visit to Elizabeth. It says, "Christmas is about relationships." And it's so true, isn't it? We have vague memories of toys and gifts from Christmases past. But I think, without fail, the strongest and greatest memories we have are meals with family and friends, or time taken to give to people in need during the holidays, or the joy on the face of a young child who wouldn't have had Christmas at all if not for you.
Joy comes in relationships that give us perspective and encouragement. So why not spend some time this Christmas building those relationships with people instead of worrying about what little trinket you should buy that will be forgotten in a few weeks anyway? Why not take some time to reconnect with your mentor, or to offer a sympathetic ear to someone like Mary, someone in your life who needs some encouragement? We all want to experience fully the joy of Christmas, and one of the best ways to do that is through the help of another who reassures us that God is with us!
Questions:

Who gives you perspective and encourages you?