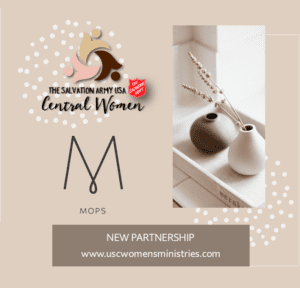 In case you may have missed this…MOPS International (Mothers of Preschoolers) and The Salvation Army have teamed up!
In short, our partnership with MOPS includes a discounted price for Salvation Army moms with special benefits just for us including Bible studies, content bundles, collectives, access to online workshops and much more.
If you are interested in becoming a MOPS / SA member, click the pic below and fill out the form on the information page.