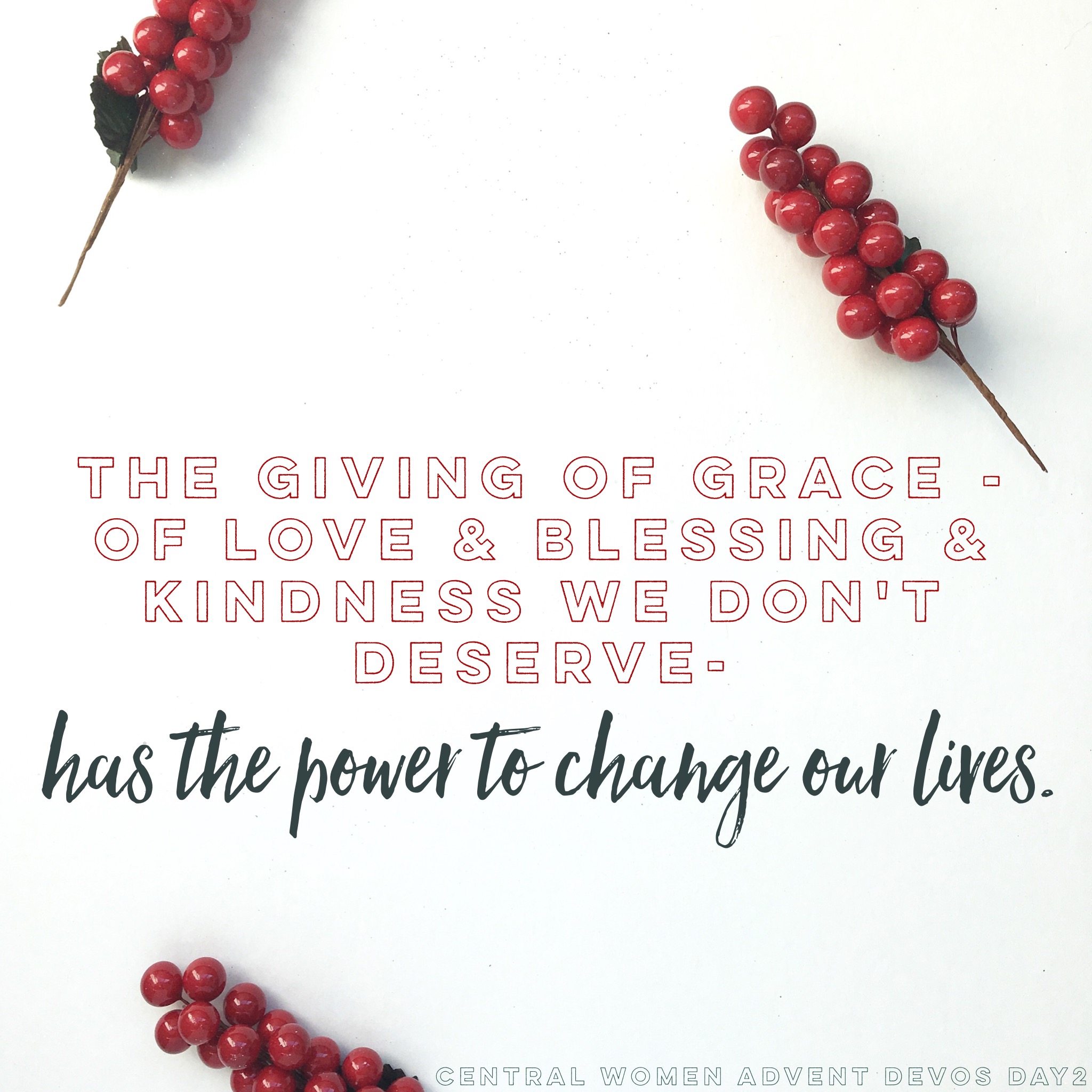 Grace has power!
When the angel Gabriel appeared, his greeting to Mary was, "Hail, you who are full of grace!  God is with you!" (Luke 1:28).  Throughout the New Testament the meaning of grace changes depending on the context.  Paul begins most of his letters saying, "Grace and peace to you," and he ends his letters with the words, "May the grace of our Lord Jesus Christ be with you."  We stand in God's grace, live by God's grace, are saved by God's grace, approach God in times of need asking for his grace.  So what does grace mean?
Grace is God's kindness, his love, his care, God's work on our behalf, God's blessings, his gifts, his goodness, God's Salvation.
But it is more than that.
It is goodness we don't deserve.
Kindness we have no right to expect.
Salvation we can't possibly have claim to.
Forgiveness beyond what we can fathom.
Blessings we can't comprehend.
They are a pure gift.
The giving of grace—of love and blessing and kindness we don't deserve—has the power to change our lives.
Grace is at the center of what God is doing in Christmas.  The child to be born of Mary would embody and incarnate grace.
His message would be a message of grace.
His life would demonstrate grace to sinners, tax collectors, and prostitutes.
Jesus devoted his life to showing that God's love, mercy and kindness are offered to them.  He showed the grace.
Grace has power.  When you show kindness, compassion, goodness, or love to someone who does not deserve it, the act of grace has the power to change hearts, heal broken relationships, and reconcile people and even nations.   Grace changes the one who receives it, but also changes the one who gives it.
Identify the most undeserving person in your life.  How can you demonstrate grace? (The Journey, Advent Readings)
Prayers for grace…
Lord, I hear of opportunities to serve others, or your call to stand up for what is right, or your invitation to give myself; yet sometimes I am afraid.  Forgive me for allowing fear, or my desire for safety and comfort, to keep me from doing your will.  Help me to hear your call and to be willing to step out of my comfort zone in order to do your work.  "Here am I, the servant of the Lord; let it be with me according to your word."  Amen.
(The Journey: A Season of Reflections, p. 37)
Questions:
Describe grace in your own words:


Describe a time when you needed grace from others?