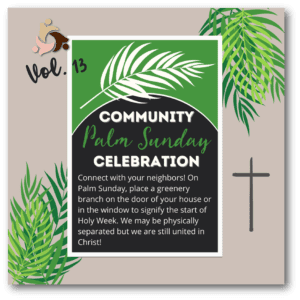 What a great idea to reach out to your immediate community!
Thanks Heartland Division for this!
Even more in these days, I'm reminded that the Church does not necessarily exist within the four walls of our building. When we accept Jesus into our hearts, we become the Body of Christ (1 Corinthians 12) and the Temple of the Holy Spirit (1 Corinthians 6:19-20). Therefore, we are the living, breathing Church!
Don't misunderstand, it is VITAL for us to continue meeting together as a body. Having worship service, giving of your time, participating and serving withing the body is what we are called to do in response to Jesus living in us. However, right now we can not physically meet together, but we can join in unity from wherever we are!
"We may be physically isolated but not separated…
We are the Church."