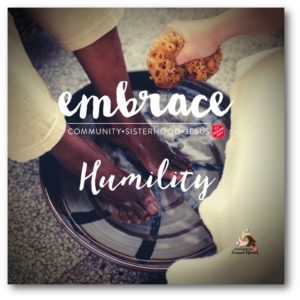 We all need a little humility in our own lives, whether we think so or not. This is the topic for your Embrace groups for April.
Leaders, you should have already received the monthly email and questions (please remember to check your inbox, spam, or junk folders, too). Let me know if I can help you in any way.
If you'd like to know more about Embrace click HERE.
Quick link to the leader's page: EMBRACE LEADERS.