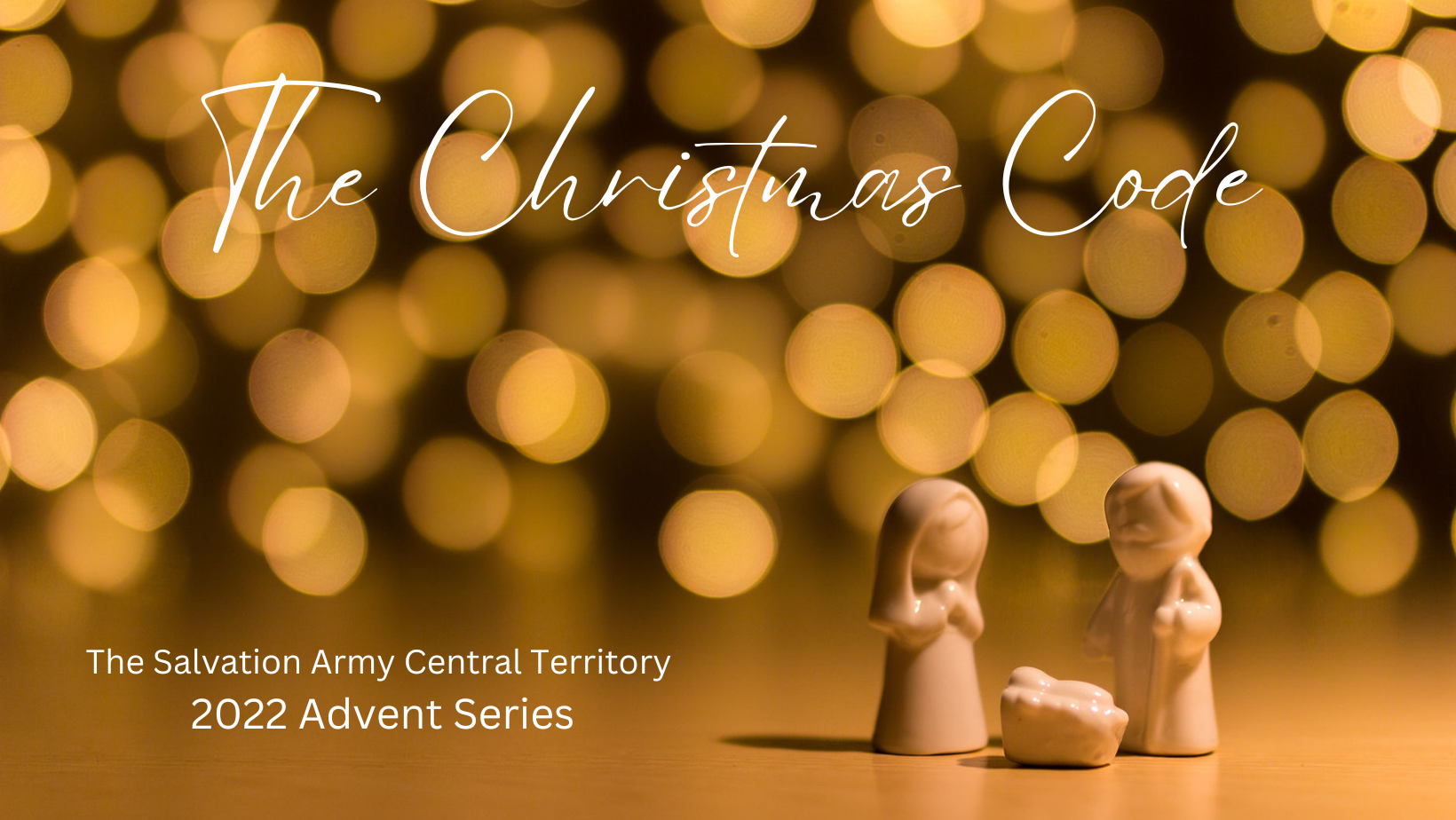 The Central Territorial Corps and Community Missions Department is proud to present "The Christmas Code" – the 2022 Advent series.
This season we will discover even more about Jesus through five "code words": PROMISES, HOPE, INCARNATION, GOSPEL, AND ABUNDANCE.
It's not too early to start planning ahead for Advent! The resources include five weeks plus an additional service to be used on Christmas Eve or Christmas Day. This resource is available for download below.
Prepare to celebrate the coming of our Lord and Savior, Jesus Christ!